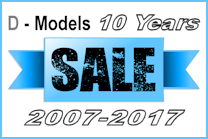 Hello & welcome to my small website on D-Models!


My name is Alice and I'm 22 years old. I live in The Netherlands in a small village near Leeuwarden. I live there together with my parents and younger sister. I also have an older brother but he moved out last year. In Januari 2009, when I was 13 years old, I became paralyzed from one moment to another. When I woke up in the morning I realized that something was wrong with me. My legs seemed elastic and felt very heavy. I wasn't able to stand up so I called for my mother. She didn't know what was wrong with me and said probably you have the flu. I was really upset because I wanted to go to school. That day I had to make a very important math test where I had studied hard for the evening before when there was nothing wrong with me. Instead that my situation improved in the next half an hour it got worse. It felt like the feeling in my legs pulled away from my feet up to my waist. Because my mother didn't know what to do anymore, she called for the doctor. He also didn't know what was wrong with me right away so he sent me to the hospital. After some tests it became clear that I had a spontaneous bleeding in my spinal cord while I was sleeping. After a few days it turned out that the bleeding caused so much damage to my nerves that I was never able to walk again. From then I am an imcomplete paraplegic from the waist down. This of course was a very traumatic experience at that age. I just started secondairy school and I was trying to make some new friends and now all of the sudden I was confined to a wheelchair. At that moment I saw my whole future fall apart in front of me.

I spent 2 weeks in hospital and after that I was a resident in a rehabilitation clinic for almost 9 months. During that time I had to learn all basis things in life all over again. After 2 months I was able to go home during the weekends. After my time in rehad I was able to return to the same school and I was also able to live at home. My parents made our home accessible for me with my wheelchair. They removed all thresholds, made all the necessary adaption in the bathroom and they even build a lift so I was able to go to my old room upstairs. It was a bit hard to pick up my life at first, especially at school where I had to do the first year over again, but with the help of my family and friends I managed to do it. I was never angry or upset about what happened to me, but I did felt a bit guilty towards my borther and sister. I was given a lot of attention. Everywhere we came people asked how I was doing and for me it felt that they didn't care about them. Fortunately we were able to have good talks together and it only made our family bond stronger. My parents and sister treat me like a normal human being now, but my brother is still a bit protective over me. But I think that is because I am his sister and not because I am in a wheelchair. At this moment I don't find myself disabled. I can't walk anymore but for the rest I live a very happy life. What I do find a bit annoying is that some people still feel sorry for me. They say things like, you are such a pretty girl but it's a pitty that you are in a wheelchair. That is why I do my best to show everyone that I am much more than a pretty face on wheels. I am so much more than that and I can do all things I like to do! At this moment I have a boyfriend who takes me for who I am, I just started a new study for doctor's assistant and in my spare time I do things that all other people of my age do like going out, spending time with friends and shopping. I also like to play wheelchair basketball. After almost 6 years in a wheelchair I don't think that this will effect my plans for the future. Last year I was asked if I was interested to join the D-Models website. I liked the idea of the website right away, but I thought at first that it was nothing for me. I don't feel any different because I am in a wheelchair and I'd rather was seen among abled bodied models. On the other hand I wanted to set an example and maybe be an inspiration for people who aren't that confident about theirselves as me. That is why I decided to do the photoshoot. I think the pictures turned out very well, so I'm very pleased with the result!

I hope you will like my photo's as well, so maybe I can have more taken in the future! If you have a question for me feel free to send me an email!



E-Mail: alice@tajvdz.nl