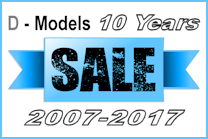 Hello & welcome to my small website on D-Models!


I'm from The Netherlands and I'm 23 years old.
I was born with Spina Bifida and that's why I'm in a wheelchair. Last year I had a photoshoot together with my friend Evelien.
I heard from Evelien that she got very positive response to her pictures so I decided to share my pictures with you on a website as well.
By this I hope to make some money to pay for my drivers license and what's left I will use for my new house! I really like to pose for the camera and I will have a lot more pictures taken for this website if it will be a success! So it's up to you if you want to see more of me in the future! I will tell you more about myself soon but in the meantime feel free to ask me anything you like to know by sending me an email!



E-Mail: lyzette@tajvdz.nl