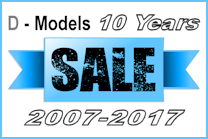 Hello & welcome to my small website on D-Models!


My name is Michelle and I'm 21 years old. I live in Belgium, just across the border with The Netherlands. I live there together with my father, his wife and her 2 children from her previous marriage. My parents were divorced when I was 13 years old. My Mother, who is Dutch, lives with in The Netherlands again. I have an older brother and sister but they live on their own al ready. Like you can see on my pictures, I'm sitting in a wheelchair. That was not always like that. I was able to walk the first 17 years of my life, but due to an accident I'm not able to do that anymore. In October 2011 I was involved in a scooter accident. A good friend of mine was driving and I sat on the back. She had to brake all of the sudden and because of some wet leaves that were on the road she slipped. My friend only had a few scratches but I made a nasty fall. Like my friend I also wanted to stand up but I couldn't do that, because I wasn't able to feel my legs anymore. In hospital they confirmed that I had serious injuries to my spinal cord and that some nerves were permanently damaged. Because of the swelling it wasn't clear how serious it was, but after the swelling was gone it turned out that I would be an imcomplete paraplegic for the rest of my life. I have some feeling and slight sensations in both my legs, but after rehab it turned out that they were too weak to ever walk again without braces and crutches. Because that was all too much of a hassle I now use a wheelchair to get around. That completely changed my life but I decided not to look back but to look forward and accept that this is a part of my life now.

At the time of my accident I just started a new school 6 weeks earlier. My dream always was to work with disabled people, so after secondary school I started this course. Because of my accident I wasn't able to continue. It felt a bit unreal because the reason was that I became disabled myself. During my time in rehab I thought hard what I wanted to do with my future. In the beginning it seemed that my choices were limited to an administrative courses but when I looked further I found some nice things that suited me. I chose something in the line of helping people, but instead of helping people with physical problems I changed that to helping people with psychological problems. In about 2 years from now I will be a psychologist. My goal is to have my own practice in time. During my time in rehab I also got my drivers license so it is no problem that I have to travel to Antwerp every to go to university. If everything goes to plan I will start living together with my boyfriend in 2015. In my spare time I like to spend some time with my boyfriend, go shopping, watching movies and playing wheelchair tennis. Before my accident I also liked to do photoshoots. I did a few, not professional, but just for fun. When I was asked if I liked to join the D-Models website I was a bit unsure at first. Doing photoshoots was something from my past and I wanted to leave it like that, besides that I also goined some weight because I have to sit all day. But when I saw some more photos from other models I thought why not give it a go. My boyfriend is very proud that I did it, but I still find it a bit hard to look at myself in a wheelchair. Besides that I'm glad that I did it and I will see what comes out of it.

I hope you will like my photos and if you have a question for me you can always write me an email!



E-Mail: michelle@tajvdz.nl